About Charlie Comes First
The Band
Lord Killing Ling: Lead vocals
Baron Misha: Lead guitar
Kill Switch: Drums
Sporty: Bass
Baby Man: Keyboards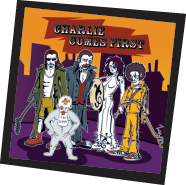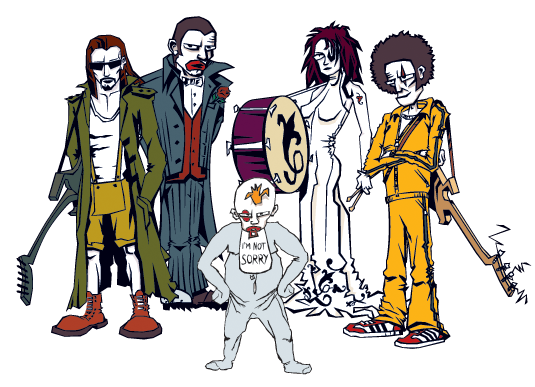 Lord Killing Ling
The frontman and consummate pack leader, Lord Killing Ling, accepts entire responsibility for the catalogue of compositions that have, until now, evaded the radar of the music industry. Tearing through London's streets as a motorcycle messenger for many years has, over time, produced a songwriting dexter with a penchant for poetical self-banter, effortlessly tapping into his mental vault to deliver a torrent of deep and meaningful accounts of his life that was, is, and which he envisions it ought to be. The perceptibly lifeless facial expression he presents to the outside world is a constant reminder of the vulnerability of man to succumb to the harsh experiences that alter our perceptions. There is little doubt, however, that Killing Ling succeeds in his desire to use his work as a conduit to narrate his story with the support of the other Charlie Comes First members.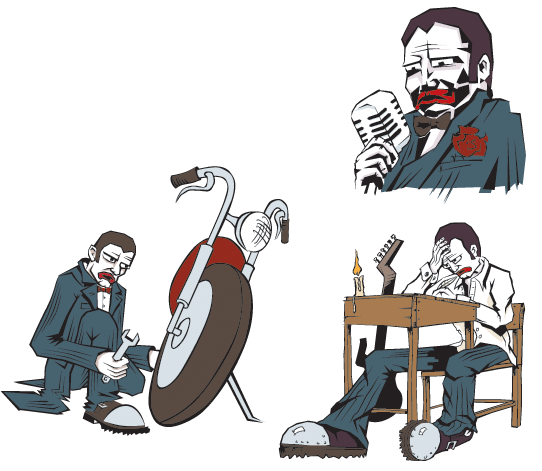 Baron Misha
A fanatical collector of vintage guitars, Baron Misha audaciously plucks his strings to add the perfect note to Charlie Comes First. It comes as no suprise, then, to learn his guitar heroes include the likes of Jimi Hendrix, Jeff Beck and Ritchie Blackmore.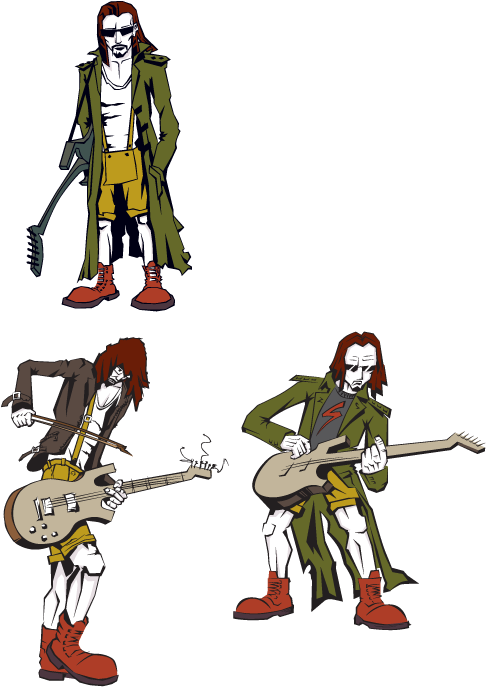 Kill Switch
The no-nonsense, elegant temptress exudes an almost out-of-this-world presence which becomes apparent during her mesmerising drum playing. It was Lord Killing Ling who dubbed this femme fatale with the name 'Kill Switch' after witnessing her coldly cutting off one desperate hopeful who failed to impress with chat-up lines! Lord Killing Ling turned his attention back to repairing his motorcycle's engine cut-off switch, colloquially termed 'kill switch', and the rest is self-explanatory.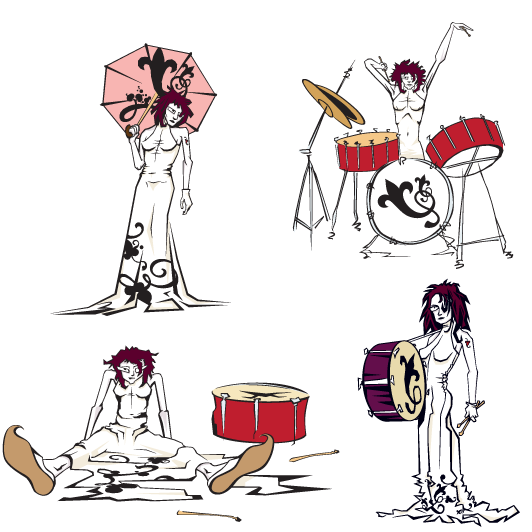 Sporty
This ace of bass feel-good guitarist laces Charlie Comes First with a rather energetic vibe to offer an appropriate balance to the mix.The electricity Sporty generates helps to keep the collective immersed in the spotlight.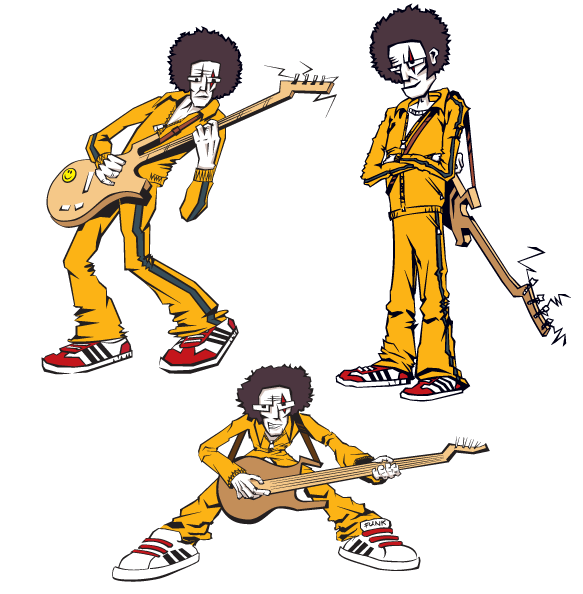 Baby Man
An adult trapped in the body of a baby - complete with infantile mannerisms? Strange! Vertically challenged he may be, but there is no shortfall as far as his keyboard playing skills go. Here you have a computer genius with a liking for Marvel and DC comics and anything to do with Star Wars. Perhaps one day he will have the manly fortitude to reveal his silent crush on Kill Switch. On second thoughts, let's not encourage him to step into the lioness's den!